Medical plastic trolley – The BOBY CAR.
Design storage unit providing versatile customized storage capacity.
ABS plastic molded with 5 polypropylene casters.
You can see the full trolley assembling options/description here.
For the colors option click here.
Our standard stock models are models 3/3 and 4/6 in the color white. Any other trolley configuration is possible – those are assembled "to order" which means longer delivery time.
*Model 3/3 is a trolley with 3 sections and 3 drawers of 6cm high at the upper section.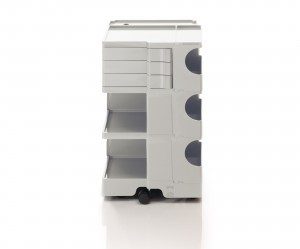 *Model 4/6 is a trolley with 4 sections and 6 drawers of 6 cm high at the upper 2 sections.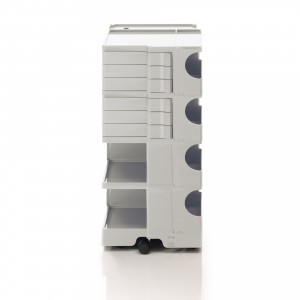 Delivery/transport information:
Pallet with 6x 3/3 trolleys                        : 92cmW x 140cmL x 95cmH / 90kg
Pallet with 12x 3/3 trolleys                      : 92cmW x 140cmL x 173cmH / 165kg
Pallet with 15x 3/3 trolleys (max load)  : 92cmW x 140cmL x 219cmH / 205kg
Pallet with 6x 4/6 trolleys                        : 92cmW x 140cmL x 115cmH / 115kg
Pallet with 12x 4/6 trolleys (max load)  : 92cmW x 140cmL x 215cmH / 220kg